A Versatile Vehicle In Every Respect: 2018 Subaru Outback
Versatility is an incredibly important aspect of your driving experience. You want to have the confidence of knowing that your vehicle will start when you need it to, and that it will adapt to your surroundings. More importantly, though, you deserve this kind of assurance when it comes to your vehicle.
With the 2018 Subaru Outback, currently in our Hudson showroom, you get this kind of confidence, and you get this level of adaptability. Thanks to a wide variety of performance abilities and features, this vehicle is an incredible display of stability and reliability on the road. 
Browse all the new Subaru Outback inventory in our Hudson, NH dealership here!
The new Outback's Gorgeous Interior and Exterior Design for New Hampshire Drivers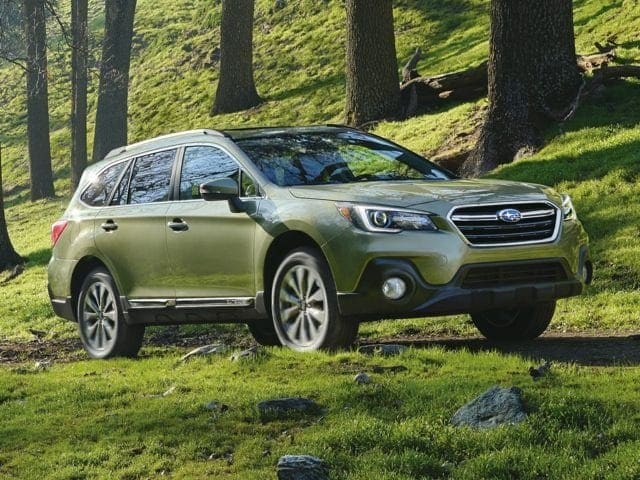 The exterior design of the 2018 Subaru Outback manages to blend sleek style and stocky confidence. With gorgeous curves, sleek features, and sharp accents, this vehicle has a distinct aesthetic that it exudes on the road.
Furthermore, the exterior of this vehicle is durable, and ready for the elements. Made for the Hudson and Nashua area roads less traveled, just as much as it was made for the highway, the 2018 Subaru Outback has character wherever it goes.
The interior is just as beautifully designed. The seats are crafted to provide you with the utmost comfort, no matter where you go, and all of the interior features are easily accessible from the driver's seat.
Furthermore, with the 2018 Subaru Outback, you will be able to take advantage of up to 73.3 cubic feet of storage space, and 8.7 inches of ground clearance.
The Subaru Outback Offers Reliable Capabilities, and Cutting-Edge Features
Subaru vehicles are known for their capabilities on a variety of terrains. With the 2018 Subaru Outback, you will be able to take on virtually any road you want to traverse!
With this vehicle, you will have an incredible level of fuel economy -- 32 highway mpg -- and you will have standard all-wheel drive. With these features, you will be able to go further on the road with the gas in your tank, and you will be able to handle rougher terrains.
What engine comes in the 2018 Subaru Outback?
You will have access to a few different engine options in the new 2018 Outback SUV. These include the:
175-horsepower option
256 horsepower
Six cylinder option
How about safety and other features in the new Outback SUV?
The 2018 Subaru Outback has standard roof rails and integrated crossbars, so that you can maximize your needs. Most importantly, though, the Subaru Outback is the longest-lasting vehicle in its class -- 98% of Subaru vehicles that were sold within the last decade are still on the road today.
Therefore, with this vehicle, you can conquer the road, and have the reliability, confidence, and power you need.
This also does not take into account the incredible safety technology that Subaru vehicles are renowned for. Whether it is the driver assist technology, or features like active torque vectoring, you can always be confident that you, and your passengers, will be safe during your travels.
When it comes to your driving experience, the 2018 Subaru Outback is the best vehicle to enhance, secure, and ensure your comfort, safety, and pleasure.
Want to Learn More about the Subaru Outback near Nashua, NH?
Finding the right vehicle for your needs can be a difficult process, as it involves a lot of research, test drives, and inquiries. We aim to make that process smooth, fun, and enjoyable, so that you can drive off the lot with your dream vehicle.
If you would like to learn more about the 2018 Subaru Outback, or if you have any questions about our selection of vehicles, we invite you to visit us at Prime Subaru, located conveniently in Hudson, NH, serving Nashua , NH. Our team of automotive experts are here to assist you with all of your vehicular needs!
Your privacy is important to us.
Prime Subaru takes your privacy seriously and does not rent or sell your personal information to third parties without your consent. Read our privacy policy.