The 2018 Subaru Crosstrek Was Made to Traverse the New Hampshire Road Not Taken
In 1916, Robert Frost published one of his most famous poems, discussing his decision to traverse the road not taken. Since then, it has remained an important piece of writing; many have also taken it to be a calling to enjoy the road that may be more overgrown, more difficult to travel through, and yet more beautiful than the alternative. This should sound familiar to folks from the New England region like New Hampshire and northern Massachusetts.
Browse all the new Subaru Crosstrek inventory at out Hudson dealership here!
The 2018 Subaru Crosstrek takes this poem to heart, too, by providing you with the tools necessary to successfully traverse the road not taken. With its features, its performance abilities, and even its interior and exterior designs, this vehicle has been meticulously designed to ensure that you have a memorable, enjoyable, and safe experience -- wherever you choose to go.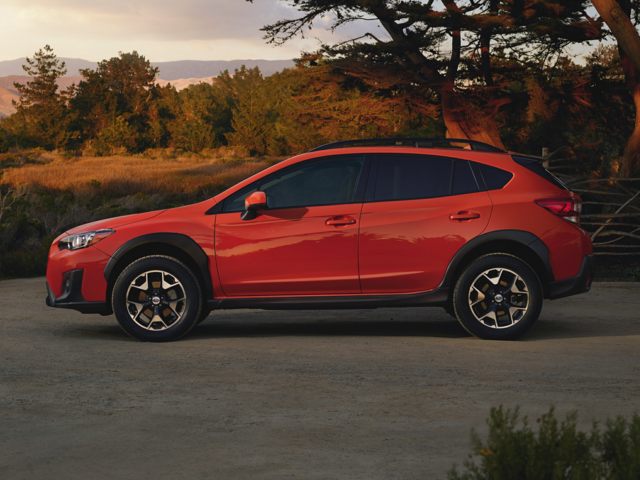 The Subaru Crosstrek Offers Gorgeous Designs, Inside and Out
As we mentioned above, even the 2018 Subaru Crosstrek's design helps you on the road. Combining a rugged, outdoor aesthetic with smooth, aerodynamic curves, this vehicle can slice through the wind with ease. Integrated roof rails allow you to bring certain things with you on your journey, and the confident design helps you command the road with authority.
The interior is just as impressive -- if not more so. Thanks to its comfortable seating design -- made for short and long-distance driving -- and its spaciousness, you will be very comfortable whenever you are driving, or riding, in this vehicle. Furthermore, the interior features are all easily accessible from the driver and passenger's seat. Furthermore, there is plenty of cargo space available for you to take advantage of, should you need to bring any specific items with you during your travels. 
                                                      View new Subaru specials on the Crosstrek and other models here!
The New Crosstrek SUV's Reliable Performance Abilities; Cutting-Edge Technology
The 2018 Subaru Crosstrek is also very impressive in terms of its performance on the road. Offering you 33 highway mpg, standard symmetrical all-wheel drive, 8.7 inches of ground clearance, 152 horsepower, and 145 pounds-feet of torque, you will be able to travel to your destination efficiently, safely, and reliably. The versatility of this model cannot be understated, too, as it allows you to both be extremely efficient, and to handle tougher terrain situations.
The 2018 Subaru Crosstrek also offers you a wide variety of features that enhance your safety, and your comfort, on the road. This includes features like EyeSight Driver Assist technology, LED Steering Responsive Headlights, Blind-Spot Detection and Rear-Cross Traffic Alert, a Rear-Vision Camera and Reverse Automatic Braking, and even improved crash energy absorption thanks to an all-new body structure. Essentially what this means is that this vehicle lives up to the Subaru reputation for safety.
Furthermore, with features like the premium audio system, and the Subaru Starlink multimedia system -- which offers you access to things like Apple CarPlay and navigation technology -- you will love driving this vehicle, no matter if you're headed down the road, or across state lines.
The bottom line is that, with the 2018 Subaru Crosstrek, you are going to get the tools you need to have a memorable, enjoyable, efficient, and safe experience on the road.
Want to See More Of The Subaru Crosstrek?
If you would like to learn more about our selection of vehicles, including the 2018 Subaru Crosstrek (formerly referred to as the Crosstrek XV), or if you have any questions pertaining to the information mentioned here, we invite you to visit us at Prime Subaru in Hudson, NH. Our team is here to ensure that you get a vehicle that is just right for you, your budget, and your lifestyle.
Visit us today, and we will help you find a vehicle that you can traverse the road not taken with. We also proudly serve all drivers throughout Nashua, NH.
Your privacy is important to us.
Prime Subaru takes your privacy seriously and does not rent or sell your personal information to third parties without your consent. Read our privacy policy.